Xhemile Hysenaj and Arbër Selmani
She is a woman with a force to be reckoned with. To the people who are active human rights defenders in Kosovo, the name of Elizabeth Gowing is not an unheard one.
Beginning in 2006 when she came to Kosovo, Elizabeth Gowing has been passionate about different causes, up until today when she also speaks almost perfect Albanian language and this thanks to the fact that she constantly talks to people, speaks with them about their problems and concerns, thinking about solutions.
Elizabeth Gowing was educated at Magdalen College, Oxford, and subsequently trained to be a teacher and completed her MA at the Institute of Education, University of London,
She worked in primary education in Hackney, Lambeth and Islington as well as in education policy. Coming to Kosovo, she dedicated herself to working with Roma, Ashkali and Egyptian communities. She works with this community for a long time now, being one of the most prominent voices of advocacy for these neglected and marginalized and discriminated communities living in Kosovo.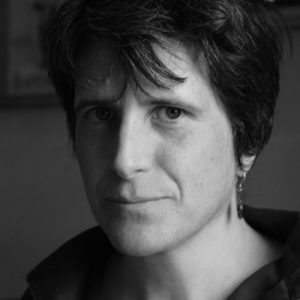 In 2016 the President of Kosovo awarded her the Mother Teresa medal for her humanitarian work. In 2017 she was named by British Prime Minister Theresa May a 'point of light' for volunteering around the world. In 2018 the new Kosovan President gave her Kosovan citizenship by decree.
She co-founded charitable NGO The Ideas Partnership which empowers and supports people in need in Kosovo in the fields of education, health and social welfare, and works on cultural heritage and protection of the environment, promoting a culture of volunteerism and philanthropy. She is also the owner of the Sapune social enterprise, offering employment to village and minority community women and support to the education of their children, and promoting Kosovo's traditional craft of filigree.
Elizabeth is an amazing story, just like the ones in the books she wrote and translated.
She is the author of five travel books, of which four are about Kosovo and the Balkans. She has also translated two books from Albanian – the biography of Yugoslavia's longest-held political prisoner, Adem Demaçi, and the memoirs of Hasan Prishtina.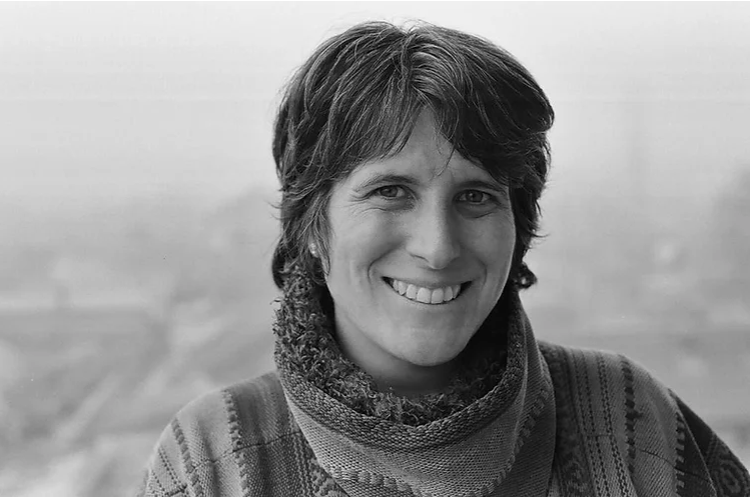 Before we enter her 'fight' for the Roma, Ashkali and Egyptian communities in Kosovo, let us get to know more about Elizabeth.
*
'I came to Kosovo 14 years ago. My husband was given a job/position at the Government of Agim Çeku, at that time. We came here for six months. Until then, I had no contact whatsoever with Kosovo, except for some kids attending the school in London where I acted as deputy director, in 1999. After some time, the contract of my husband got extended and we decided to live here. We came up with the NGO and we realized that we actually like to live here" Elizabeth tells us.
She says that 'in Kosovo, people always make a room for you'.
'There can be wonderful monuments and everything but if people do not greet you and do not take care of each other, it's not much of a place to live. Kosovo is different" she continues.
*
We cannot wait to dive into the life of Elizabeth and her continuing efforts to better the life of marginalized groups and communities living in Kosovo. Elizabeth, together with her team, will soon open a new community centre 'Azure' in Fushë Kosova, which will begin construction in the next months.
This centre will be built and operate ecologically and will replace the current TIP centre. The centre will provide learning and education activities for young people and children of Fushë Kosova as well as services to improve the health and well-being of the citizens of Fushë Kosova.
'It will not be a classic school. It is a community centre where we will have a kindergarten, classes for children who are out of school or have dropped, activities for pregnant women and physiotherapy for kids with special needs"
"We had a centre at Lagjja 29 in Fushë Kosova. However, had we known that we would have so many projects in Kosovo, we would save and invest in another building by now. I thank the Municipality and also UEFA Children's Fund and AECOM Foundation. The project will be ecological and it will create new jobs for the people who will dedicate during the building process" Elizabeth goes on to discover for us the soon to be an amazing educational space not so far from the capital city.
Education, Elizabeth points out, is important for all of us, being also the only way people can surpass being poor, for themselves and their family.
Via the expertise of her and her NGO, Elizabeth Gowing so far has been working in Fushë Kosova, Janjevo and in other locations in Kosovo where these three communities are more frequent. A lot of activities in more than a decade have been organized with all age groups.
In Mitrovica, just recently, the NGO has helped 45 girls of communities to continue attending school, to embrace their professional orientation and develop skills to reflect over the importance of quality and decent education.
On the other hand, around 140 families – Albanian, Croatian, Roma, Ashkali and Egyptian – in Graçanica, Janjevo/a and Fushë Kosove – have now been supported by The Ideas Partnership with food and toiletries packages during the Coronavirus crisis.
'As we all know, laws in Kosovo are perfectly done and regulated, so I do not believe we lack the 'top-down' approach. We need the 'bottom-up' approach, meaning every citizen is needed to contribute in fighting racism and inequality. Our NGO has a lot of volunteers and a lot of them are Albanians. When all of them come together they realise there are no differences and we are all people who can make a change. Yes, in every community there are bad and good people" Elizabeth goes on.
"The more we can get people to collaborate and share a space together, the more we are going to succeed against injustices and wrongdoings" Elizabeth tells us.
Beginning this week, Elizabeth and the rest of the team are asking from people to donate within a wonderful campaign – 'Back to school with 300 bags".
Everyone who wants to donate can do so, in helping children of all communities to start freshly the school in September with bags and proper materials. Very often, Elizabeth has used art as a tool for reconciliation and it has proved a great method.
"The work that will be done in this community centre is connected directly with children abandoning school. We will have two mediators who will connect with children and teachers and make sure that everyone will have things needed to start the new semester in school. We will identify potential cases of dropping out of school and make sure that this doesn't happen. Not to forget that the newly centre will also tackle the early marriages and girls education" says Elizabeth.
"It is understandable that it is against the law for children to do labour work, go out there in the streets. It is a risk for their health and security. In a lot of cases I also helped in prosecution processes of these cases, where parents would force children to work".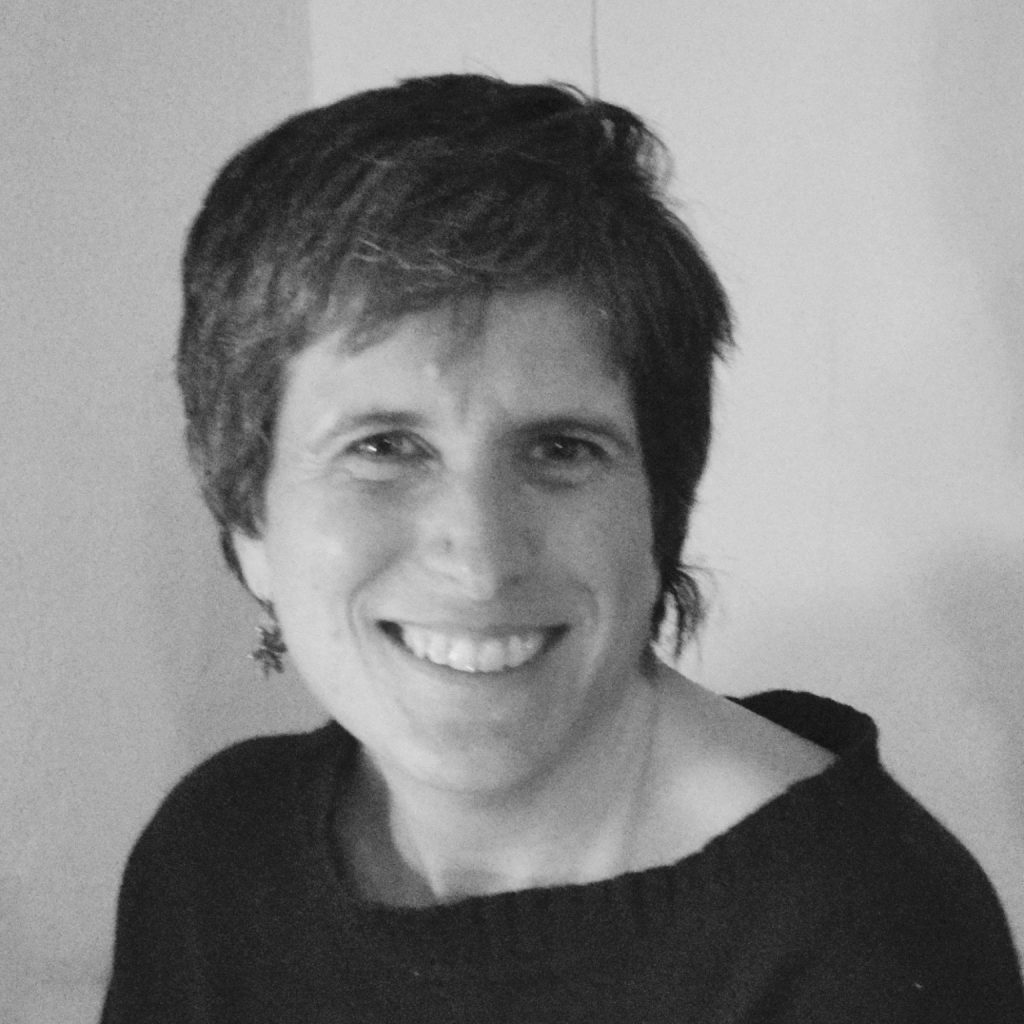 "I have a favour to ask. I know that everyone out there giving 20 cents to children in the streets does it with a good heart and intention. Nevertheless, those 20 cents are the reason why these children most likely will not go to school, because it is worthy for them to send money home rather than attend school. I know this for a fact, I have spoken to parents and also children" Elizabeth tells us.
*
"In our experience with children of all communities in Kosovo, we have come to understand that the educational system has sometimes a weird approach towards kids, especially the ones who are different than the others. This is a problem for everyone, starting from the skilful ones and going towards the ones who find it harder. Imagine how much of a problem this is for kids who came here from diaspora or the ones who have relatives who don't know how to read and write and cannot help with homework".
Since 2013, 'The Ideas Partnership' is also active in Obiliq, with extra classes for kids and teenagers, and in the beginning a lot of parents and adults would also attend. More than 90 members of Roma, Ashkali and Egyptian communities have enrolled and successfully managed to strengthen their abilities.
Of course, this is not the entire story behind Elizabeth Gowing, but it's just a piece of reflection over her fight for human rights in Kosovo, one that will definitely continue.
[ This article is produced as part of the project "Supporting media and Independent Journalism with a Human Rights Perspective in Kosovo", supported by the European Union in Kosovo and implemented by Kosovo 2.0, CEL and KCGS. Its contents are the sole responsibility of KULTPLUS/YIHR KS and do not reflect the views of the EU, K2.0, CEL or KCGS. ]