Arbër Selmani
Photo courtesy: Laura Hasani
Esma says that she is 5 years old. Her birthday is more often than you can think of. Every time she sees me, respectively every Thursday or Friday, she has the birthday and I should give her some money. All she needs is money.
Have you been eating something?
Yes, a toast – she says
And you do you need now 1 euro?
To have another toast later on today – Esma says.
Well, if I give you 1 euro, you should buy the toast and come around here so I can see that you are not lying to me
Come with me if you do not believe me…
No, I believe you, just buy the toast and come around – I say to her.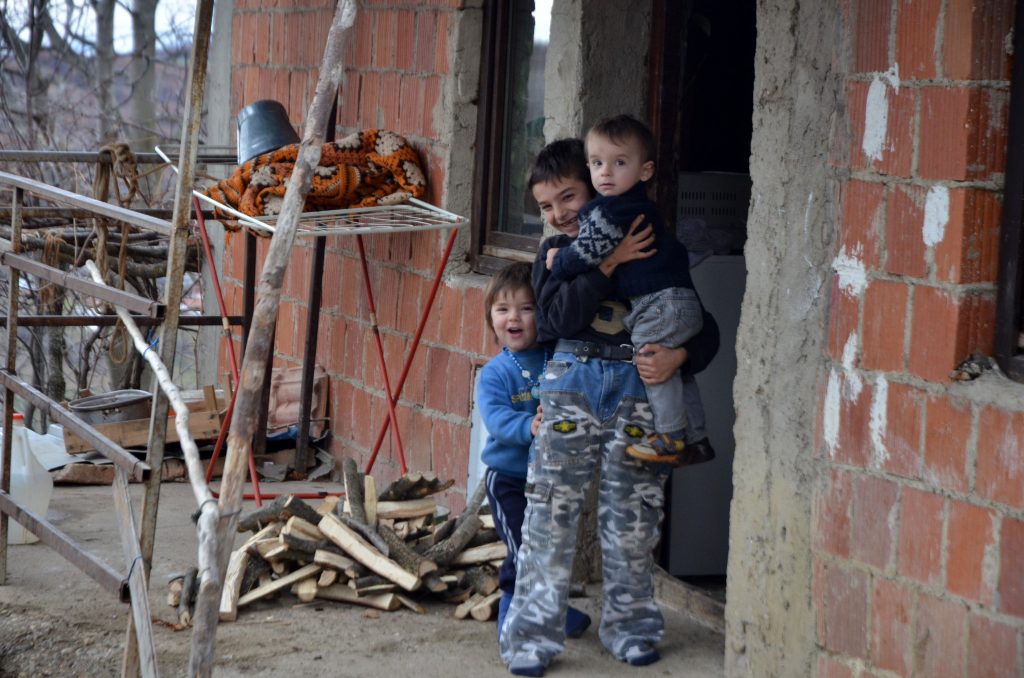 I and Esma are friends for some time now. She is somewhere around 5 or 6 years old, despite the fact that her family probably told her to present herself more maturely than she is. She comes closer, with the sandwich and we dive into a small talk about her life. Esma lives somewhere in Pristina, close to Dodona Theatre. She will of course hide the exact location. I do not insist whatsoever. I know that she is a Roma girl, and this is rather because she told me and also because I have heard people call her 'magjupe' – a pejorative and offensive word used towards Roma people.
I don't care that people call me like that. I only want some money, and no trouble – Esma tells me.
And what do you do when people call you like that?
When I insist on them giving me money, some people act well while the others will yell, and that's when I leave. I always behave, I don't say stupid things, and if someone will hit me I will hit back.
Esma is very curious about me as well, but I refrain.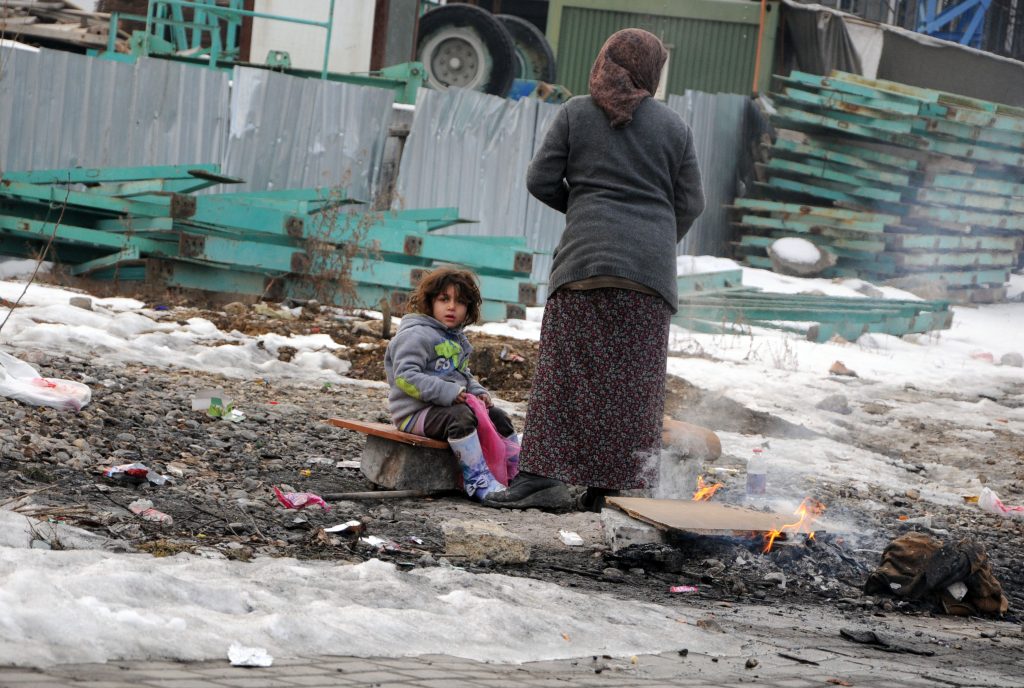 *
Esma states that her mother and father also beg in the streets around the capital city. She is selling several snacks in exchange for some money, with the face of an innocent child who is obviously a victim of this society. She has to survive somehow.
I don't even know what 'magjupe' is. I know it must be something bad, but when someone would use that word, I just turn my head another side and walk. My mother said to me that I shouldn't do anything. It is definitely a bad approach, and I do not even care to know the meaning of that word.
Esma knows that I am interviewing her and that I will not photograph or even record the story she is giving me. Nobody will know who she is, despite these being her own words.
She agreed.
*
According to a recent report conducted by OSCE, a lot of children belonging to Roma, Ashkali and Egyptians communities in Kosovo already go around in the streets and beg or sell or are victims of exploitation. Members of the Roma community in Kosovo make their living by collecting metal items, while men are involved in seasonal work related to agriculture or construction. When talking about children, the collection of plastics, garbage and recyclable materials is also expressed, through which if they earn decently, they help their families. According to this report, while there are no exact numbers on how many children are engaged in this activity, more boys are engaged in collecting things while girls are more engaged in charity search. Most of the children involved come from social housing in Plemetin | [I]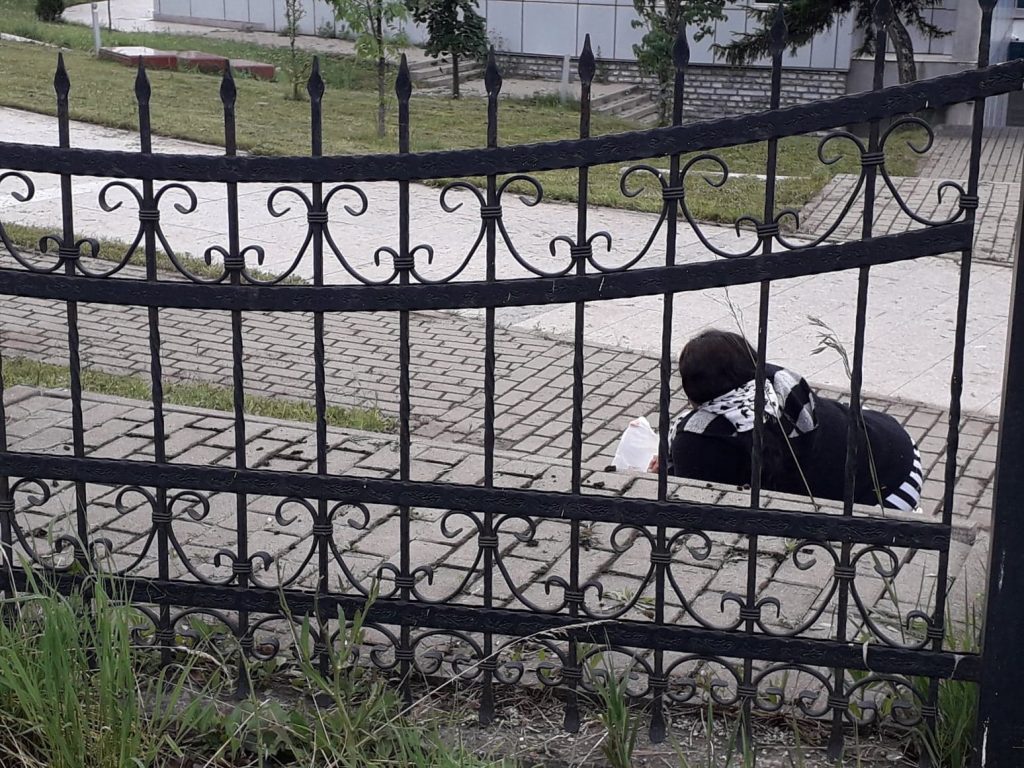 According to 'NGO Vorae – Voice of Roma, Ashkali and Egyptians' – one of the biggest ones dealing with all three communities, there are approximately 230 children all over Kosovo doing physical work in the streets, mostly begging. The Centre for Social Work does not have separate statistics, but according to them, about 90% of this number comes from the Roma, Ashkali and Egyptian communities.
"The economic situation of the families of these children is very difficult and very often the families force the children to stop schooling and dedicate themselves only to work: collecting cans in garbage containers, cleaning car windows at intersections of major cities in Kosovo, and also these children are often encountered begging in city cafeterias or on the streets" they tell us on behalf of the VORAE NGO.
The NGO is only dealing with cases of children who have dropped out of primary school, by afterwards trying to get these children back to school.
In Lipjan, Podujeva and Obiliq, the Center for Social Work this year has launched a pilot project on digitalization of the services it provides, with a focus on informing citizens about the importance of withdrawing children from the road work. Through brochures, announcements, banners in the city, advertisements and media, children will be helped to drop the begging on the streets and will know more about the risks this can carry.
"These children are very likely to be exposed to the risk of being exploited by organized crime circles for sexual purposes and forced labour. Being part of this system, they are only deprived of access to social services and adequate protection" say the representatives of VORAE.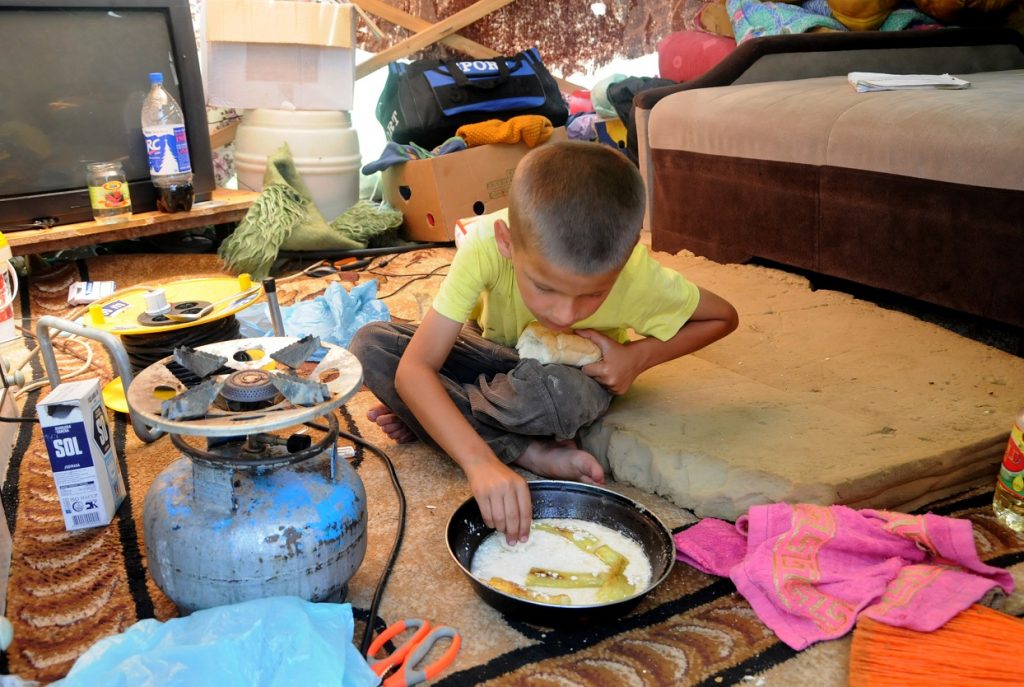 The Department of Education in this organization annually organizes various campaigns for sending children to schools, while the problem is deeper than it seems.
'More trainings on topics that raise children's awareness of the dangers of going out on the streets should be held, there should be more meetings with the parents of these children, more awareness of citizens to report cases of children who they encounter on the streets, more centres for housing children who do not have families should be built, there should be an economic empowerment of the families of these children who go out on the streets. There are many ways in which children could be kept out of the streets and inside the education system" VORAE representatives emphasize.
*
I am again accompanying Esma. She doesn't talk a lot, she only talks about survival. We continue talking with her and she also wants to know about me and my journalism skills.
Just like her, there are other children around Pristina.
"The Government of Kosovo should take measures and be more serious when it comes to children who are spending their days on the street. Help is needed, and more policies so that these children can be treated and protected" says Avni Mustafa on behalf of Roma Versitas Kosovo RVK.
Esma is about to leave.
I need to leave and find my sister, she is also somewhere around.
Take care. – I say.
[ This article is produced as part of the project "Supporting media and Independent Journalism with a Human Rights Perspective in Kosovo", supported by the European Union in Kosovo and implemented by Kosovo 2.0, CEL and KCGS. Its contents are the sole responsibility of KULTPLUS/YIHR KS and do not reflect the views of the EU, K2.0, CEL or KCGS. ]